Features
Quicket delivers a comprehensive suite of civic engagement solutions designed to promote efficient and equitable access to core government services.
Online Payments
Configurable web-based and mobile-friendly websites designed to manage all forms of payments and eliminate manual reconciliation.
Unify all payments for fines, fees, licenses, permits, and more
Accept credit cards, eChecks, ACH, digital wallets, and more
Virtual wallet for parking and other recurring payments
Recover revenue and keep 100% of each transaction. A small convenience fee is paid by person or business
Query existing records to verify real-time balance due
Partial payments and payment plans
Automatic deposits to one or multiple accounts
Collections Management
Ledger-driven solution designed to simplify and enhance collections for fines, fees, licenses, permits, and more.
Integrated with all Quicket modules to eliminate manual reconciliation
Cashier functionality with the ability to track payments with cash, check, money order, credit card, and more
Online payments, IVR, in-person, lockbox, and other payment options
Billing and receipt automation and management
Calculate appropriate amount owed based on configurable business rules
Automated notice generation for mailings
Collection agency reports
Fine/fee escalations
Ability to add service fees, NSF, and more
Comprehensive audit reports,
ERP/financial management system bi-directional integrations and report exports
Online Citizen Reporting
Save time and reduce manual data entry with configurable web-based and mobile-friendly websites designed to file service requests, complaints, tips, and more.
Reduce time-consuming phone calls and walk-up requests by auto-populating submitted information into incident reports, service requests, and more
Robust task management, reminders, and service request handling
Configurable workflows to assign and prioritize requests
Location analytics to identify at-risk areas
Automated notifications when services are completed
Notifications & Alerts
Configurable text/email notification services designed for individual and mass notifications and alerts.
Online public portal to self-subscribe to notifications and alerts based on type (e.g. community updates, emergency alerts), address, and more
Automatic and manual triggers for notifications and alerts
Court-date and payment reminders for tickets/citations
License renewal reminders
Community event notifications
Area or community-wide emergency alerts
Landlord and tenant violation notices/complaints
Document & Signature Management
Eliminate paperwork and streamline workflows for document distribution, signature capture, and more.
Profile/entity management for businesses, individuals, attorneys, contractors, vendors, and more
Generate and distribute PDFs for applications for permits, licenses, and more
Capture and store eSignatures and apply to documents
Integrate online payments into workflows when required
Robust security controls and audit capabilities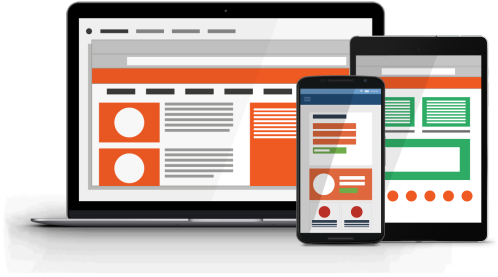 Benefits
SIMPLE SUBSCRIPTION MODEL
Eliminate upfront investments and ongoing maintenance costs of traditional on-premise server infrastructure with our Cloud-based SaaS offerings. Regular updates, 24/7 system monitoring/support always included
FBI-CJIS, NIST, and PCI-Compliant. Automatic, always included data backups. Guaranteed 99.99% uptime. You own your data - Always.


Data is retrieved and share seamlessly in real-time across all of your devices. Never worry again about redundant data entry or data loss. APIs enable interoperability with existing systems.
What People are Saying
"As a supervisor, it has helped me be able to monitor who's being more productive. Before, we never had access to that information, now we all do."
"Not only is it fully functional; moreover, a highly professional solution using business intelligence and business analytics for the Code Enforcement's statistical report summary is now available. Really outstanding."
"Quicket has been able to get us the real-time data that we need today. In the past, information wasn't readily available, now we can track our own data and performance on an actual real-time basis."
"In February 2020, the Magistrate Court carried out its court session for the first time using the new Quicket case management and electronic citation solution. We are happy to announce the first adjudication using Quicket was successful and on point."
"As an administrator, I try to keep things simple and Quicket is that one program that does everything."
Let Quicket transform your communities operations