Features
Quicket delivers unmatched ease-of-use with its unified Cloud Platform for public safety. Device-flexible solutions ensure that pertinent information can captured, accessed, and analyzed in real-time from anywhere.
Cloud RMS
Write, access, and review reports anywhere on any device with the Quicket NIBRS-native RMS.
Device-Agnostic Software (Windows, Android, & iOS)
NIBRS-native report validation with active error detection
Use of Force Data Collection
Dynamic reporting displays only contextually relevant fields
Automated compiling of agency data in FBI-required format
Master Index search with auto-populate reduces data entry and duplication
Investigative Case Management
Task management and caseload analysis
Notifications and alerts
Case Export, Expungements, and Redaction
Property & Evidence Management
Digital Evidence Management
Configurable reports for:

Use-of-Force
Arrest
Booking
Vehicle Tow
eCitation
Crash
Field Interview
Discipline
Warrant
E-Citation
Device-Agnostic Software (Windows, Android, & iOS)
Configurable formats for traffic, parking, local ordinance, written warning, and more
Racial profiling data collection and reporting
State/NCIC query & auto-populate capability
Scan driver's license and IDs
Real-time data transfer to Quicket RMS
Online Payment Portal
Digital Evidence Management

Capture and associate photos, documents, videos, and voice memos

Integrated with Court & Administrative Hearings

Automatic court or hearing date assignment and transmittal
Property & Evidence
Quicket delivers a device-flexible solution that simplifies collection, updates, and audits. Every movement, manipulation, view, and access to items is known with Quicket's real-time, permission-driven solution.
Leverage data from officers' reports to auto-populate item profiles
Effortlessly link digital evidence from the case or report
View real-time updates to chain of custody
Create tags and receipts with barcodes and RFID tags
Multi-layered evidence sorting for location, facility, row, bin, bag, and more.
Mobile application with batch scan/selection operations, and captures signatures/IDs for check-in/check-out logs
Disposition and retention timeline management
User notifications for requested actions including disposal
Document automation to generate lab request, chain of custody, property release receipt, audit log, C&D order, and more.
Configurable approval workflows,  retention policies, and data access policies
Integrate with state and regional crime lab and court CMS
Data Analytics
Powerful, real-time insight
Customizable dynamic dashboards with intuitive graphs and charts
Geospatial analysis for mapping hotspots
Patrol activity, traffic stop, and other statistical analyses
Online Payments & Financial Management
Quicket provides a robust Finance Portal for Payment/Collection Monitoring along with Online Payment capabilities to enhance citizen convenience and increase collections.
Custom branded Online Payment Portal for citizens and businesses to easily pay for citations, permits, report copies, or other fees
Online payments automatically update Finance Portal
3rd Party General ledger integration
Record payments for cash, money order, check, or credit card
Cash Out batch file for end-of-day processing
Audit reports for payments, past-due, etc.
Fee and Fine Breakdown Reports
Custom business rules for fee and fine escalations
Generate custom reports based on collection type, payment method, etc.
Batch Notice creation for 1st Notice, 2nd Notice, Notice Before Collections, and More
Collection Agency reports
Citizen Empowerment and Engagement
Quicket delivers a rich set of tools to enable citizens to self-service requests and obtain information/receive alerts about the community.
Crime Mapping website

Provide your community with valuable information about recent crime activity
Ability to refine search results based on available data

Online Incident/Complaint Self-Reporting Website

Public can self-file reports for particular incidents or complaints from any web browser at a kiosk, on a desktop, or mobile phone
Alert messaging via text/email

The public can self-subscribe to receive alerts
Crime alerts  for all subscribers
Personal, automated alerts for payment reminders, court date assignment reminders, and more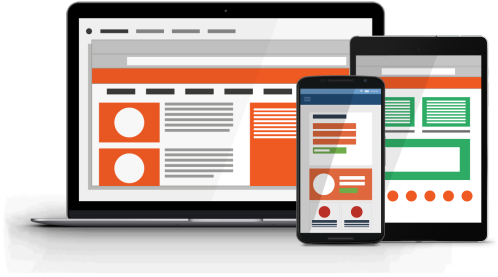 Benefits
SIMPLE SUBSCRIPTION MODEL
Eliminate upfront investments and ongoing maintenance costs of traditional on-premise server infrastructure with our Cloud-based SaaS offerings. Regular updates, 24/7 system monitoring/support always included
FBI-CJIS, NIST, and PCI-Compliant. Automatic, always included data backups. Guaranteed 99.999999% infrastructure uptime. You own your data - Always.
Data is retrieved and share seamlessly in real-time across all of your devices. Never worry again about redundant data entry or data loss. APIs enable interoperability with existing systems.
What People are Saying
"As a supervisor, it has helped me be able to monitor who's being more productive. Before, we never had access to that information, now we all do."
"Not only is it fully functional; moreover, a highly professional solution using business intelligence and business analytics for the Code Enforcement's statistical report summary is now available. Really outstanding."
"Quicket has been able to get us the real-time data that we need today. In the past, information wasn't readily available, now we can track our own data and performance on an actual real-time basis."
"In February 2020, the Magistrate Court carried out its court session for the first time using the new Quicket case management and electronic citation solution. We are happy to announce the first adjudication using Quicket was successful and on point."
"As an administrator, I try to keep things simple and Quicket is that one program that does everything."
Let Quicket transform your agency's operations