Features
A powerful web-based data management application and intuitive Windows and Android mobile applications ensure that pertinent information can be captured or retrieved – anywhere.
Cloud-Based Records and Case Management
Advanced Search Engine
Property Master File Management

Parcel ID association with address or location
Ownership details
Zoning & use

Code and Ordinance Management
Document Management with customizable templates for work orders, inspections, abatement notice, eCitation, and more
Case Management intelligently links all documents and tasks associated with single property

Easily re-assign, approve, and return documents for correction
Integrated Mapping to see locations of open/closed cases
Digital Evidence Management

Photos, documents, videos, and voice memos

Robust Data Export capabilities
Detailed Audit reports
Dynamic Group/User Permission Management
Inspections
Device-Agnostic Software (Windows, Android, & iOS)
Fully customizable Inspection Reports for permits, annual inspections, etc.
Automatic assignment of inspectors based on location or type
Query and auto-populate reports with Parcel ID, address, or owner information lookup
Review historical data on inspections and violations
Fee assignment to inspection/re-inspection
E-Notice and E-Citation
Device-Agnostic Software (Windows, Android, & iOS)
Auto-populate any Notice with Inspection Form data

Notice of Violation
E-Citation
Lien Notice

Abatement Notice
Hearing Notification

Set reminders for re-inspection
Quick lookup of ordinance or description to auto-complete Notices
Digital Evidence Capture

Capture photos, documents, videos, and voice memos

In-Field Printing of Notices and eCitations with thermal printer
Administrative Hearings
Quicket Code Enforcement is fully integrated with Quicket Court & Administrative Hearings. An open API further enables integration to external court systems.
Mobile application allows code enforcement officers to electronically retrieve all case files, including digital evidence during court or administrative hearings.
Personalized docket automatically sent to each code enforcement officer with all case files for upcoming court date.
Financial Management and Online Payments
Quicket provides robust financial management capabilities for Payment/Collection Monitoring along with Online Payments for enhanced citizen convenience.
Online payments automatically update records
Integrated with Court and Administrative Hearings
3rd Party General ledger integration
Record payments for cash, money order, check, or credit card
Cash Out batch file for end-of-day processing
Audit reports for payments, past-due, etc.
Fee and Fine Breakdown Reports
Custom business rules for fee and fine escalations
Generate custom reports based on collection type, payment method, etc.
Batch Notice creation for 1st Notice, 2nd Notice, Notice Before Collections, and More
Collection Agency reports
Public Empowerment & Engagement
Free-up valuable staff time and enhance the quality and speed of services for the public with a robust set of tools.
Online Payment Portal for Violations and Permits

Full and partial payments, including payments plans

Automatic Notice Generation
Alert messaging via text/email

Property Notices/Violations
Inspection Scheduling
Court date and payment reminders
Building Tenant Violations
Geo-location defined Notices/Violations in neighborhood, area, or district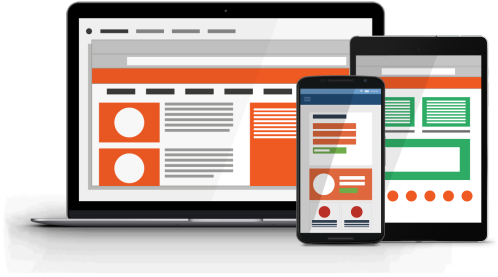 Benefits
Simple Subscription Model
Eliminate upfront investments and ongoing maintenance costs of traditional on-premise server infrastructure with our Cloud-based SaaS offerings. Regular updates, 24/7 system monitoring/support always included.
FBI-CJIS, NIST, and PCI-Compliant. Automatic, always included data backups. Guaranteed 99.99% uptime. You own your data - Always.
Data is retrieved and share seamlessly in real-time across all of your devices. Never worry again about redundant data entry or data loss. APIs enable interoperability with existing systems.
What People are Saying
"As a supervisor, it has helped me be able to monitor who's being more productive. Before, we never had access to that information, now we all do."
"Not only is it fully functional; moreover, a highly professional solution using business intelligence and business analytics for the Code Enforcement's statistical report summary is now available. Really outstanding."
"Quicket has been able to get us the real-time data that we need today. In the past, information wasn't readily available, now we can track our own data and performance on an actual real-time basis."
"In February 2020, the Magistrate Court carried out its court session for the first time using the new Quicket case management and electronic citation solution. We are happy to announce the first adjudication using Quicket was successful and on point."
"As an administrator, I try to keep things simple and Quicket is that one program that does everything."
Let Quicket help transform your agency's operations