Features
Case Management Systems should not be data silos, where pertinent information has to be manually retrieved or updated. With the Quicket Unified Cloud, data is effortlessly synced and appropriately shared with all justice partners.
Case Management
Seamless importing of eCitations, Notices to Appear, evidence/exhibits, and more
A party-based System intelligently links multiple cases to a single party, providing a unified view of all Cases associated with the particular person, business, or property
Advanced-Data Mining Engine automatically sorts existing Party records, giving complete historical context to current open cases in one unified view
Automated Roll-Call & Docket Generation

Self-serve kiosk and clerical staff interfaces for check-in on the assigned court date
Robust case file lookup capabilities using one or many search parameters
Failure to appear automatically creates notice document and updates Docket
Secure Online Portal for justice partners

Law Enforcement and code enforcement calendars for court date assignments
Judgments / Dispositions / Orders / Registers of Actions
Finance portal for notices, payments, collection reports

Case statuses updated in real-time based on Daily Proceedings
Integrated Calendar and Scheduling

Synced with Law Enforcement and Code Enforcement to ensure appropriate scheduling
Automatic updates to Notice templates
Custom business rules for room capacity, room number assignment, and more
Streamlined Proceedings and Adjudication
Quicket delivers intelligent automation and eliminates paperwork in Court and Administrative Hearings
Personal Dashboard for Judge, hearing officer, adjudicator, magistrate, and other courtroom staff for the data they need
Real-time syncing across all devices ensures the courtroom automatically receives current Docket and Case files

Docket order customization based on first-come-first-serve, alphabetical, or other business rules
Party History is shown in a single, unified view, providing complete context to the current Case
Digital Evidence including photos, videos, audio, maps, and documents available for viewing
Tablet/handheld application for digital signature capture
Integrated calendar for Continuances
Program Assignments for community service or other court-mandated programs
Court Notes via integrated word processing tools
Audio Recordings of proceedings with an automatic association to appropriate Case
Automated Notices and Correspondence
Quicket provides highly flexible and intelligent tools to automatically generate Notices or other Correspondence for all parties.
Auto-population of critical information on Notices/Correspondence

Court date, Name, Address, Outcome, etc.

Automatic printing of Judgments/ Dispositions/ Orders/ Registers of Actions

Digital signature automatically appended from court administrator or other authorized user
Customizable Trigger Events to automatically generate Notices for:

Failure to Appear
Failure to attend mandated community service or other court-mandated programs
Failure to Pay warnings
Collections
Warrants
Finance and Online Payments
Quicket provides robust financial management for payment/collection management along with integrated online payments to enhance public convenience and improve collections.
Complete ledger-based system to manage all transactions related to party or case
Online payments automatically update records in real-time
Robust cashiering capabilities to generate receipts for all cash, money order, check, credit card, and other payment methods
Cash Out batch file for end-of-day processing
Audit reports for payments, past-due, etc.
Robust financial reporting
Configurable business rules for fee and fine management and automatic escalations
Payment plans & partial payments
Batch notice automation and business rule management for First Notice, 2nd Notice, Final Notice , and more
Collection Agency reports
Public Empowerment and Engagement
Quicket's online intuitive self-service tools free up valuable staff time and dramatically enhance convenience for the public.
Online Docket available for the general public
Petition for Rescheduling of Court/Hearing date
Online Payments

Full and partial payments, including payments plans

e-Filing of all documents and digital evidence
Seamless Integration
Quicket offers a unified cloud-based solution, ensuring that data flows seamlessly between all stakeholders across various agencies.
Disposition updates for law enforcement partners
Payment and collections tracking with a robust Finance Portal
Customizable reports for Collection Agencies
APIs and data export tools enable integration with 3rd party systems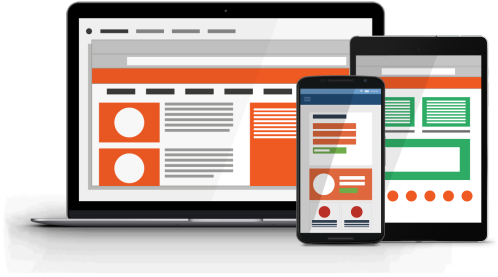 Benefits
Simple Subscription Model
Eliminate upfront investments and ongoing maintenance costs of traditional
on-premise server infrastructure with our Cloud-based SaaS offerings.
Regular updates, 24/7 system monitoring/support always included


FBI-CJIS, NIST, and PCI-Compliant. Automatic, always included data backups. Guaranteed 99.99% uptime. You own your data - Always.
Data is retrieved and share seamlessly in real-time across all of your devices. Never worry again about redundant data entry or data loss. APIs enable interoperability with existing systems.
What People are Saying
"As a supervisor, it has helped me be able to monitor who's being more productive. Before, we never had access to that information, now we all do."
"Not only is it fully functional; moreover, a highly professional solution using business intelligence and business analytics for the Code Enforcement's statistical report summary is now available. Really outstanding."
"Quicket has been able to get us the real-time data that we need today. In the past, information wasn't readily available, now we can track our own data and performance on an actual real-time basis."
"In February 2020, the Magistrate Court carried out its court session for the first time using the new Quicket case management and electronic citation solution. We are happy to announce the first adjudication using Quicket was successful and on point."
"As an administrator, I try to keep things simple and Quicket is that one program that does everything."
Let Quicket transform your agency's operations